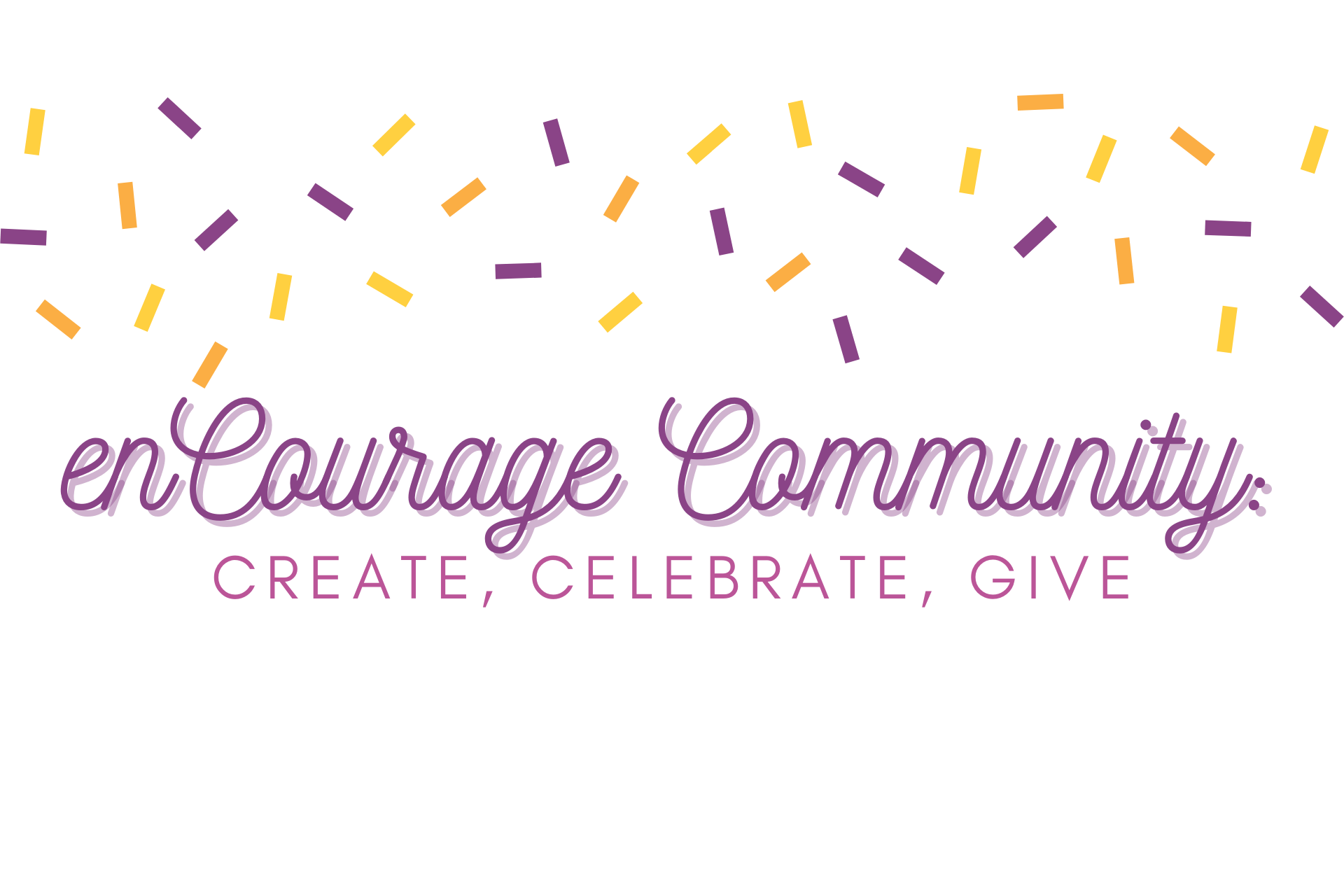 Tickets available NOW! Childcare available for first 20 children (must be pre-registered)!
Join enCourage Advocacy Center on August 21, 2021, at 2:30 p.m. for enCourage Community: Celebrate, Create, Give, to celebrate the women-owned businesses of Downtown Hastings in support of our mission to shape a community free from violence. Create something new, have fun with great people, and support a great cause!
So…How does enCourage Community work?
First, buy your ticket on this page. You will have a chance to indicate which activities you'd like to attend, whether or not you need child care, and if you have any mobility concerns. Depending on advance ticket sales, we may or may not have tickets available at the door, and many sessions will already be filled.
On August 21, the schedule will look like this:
2:30 p.m.: Arrive at The Lark (809 W. 2nd St.) around 2:30 p.m. to check in yourself and any children for child care (children must be pre-registered). You will receive your personalized itinerary telling you where and when your sessions will be. Give yourself enough time to walk to your first session. Staff will be on hand to help if you indicated mobility concerns.
3:00-3:45 p.m.: First activity session!
3:45-4:00 p.m.: Travel to your second activity. Stop by Dutton Lainson Plaza (the small park next to Odyssey)–we'll have snacks and Prairie Loft will be there with Create with Nature!
4:00-4:45 p.m.: Second activity session!
4:45-5:00 p.m.: Travel to The Lark.
5:00-6:00 p.m.: Sample food and beverages from local vendors, mingle with new and old friends, and learn more about how enCourage Advocacy Center is working to build a community free from violence.
What kinds of activities can I choose from?
enCourage Advocacy Center is excited to partner with the following businesses (and each activity is offered during both sessions, so don't worry about scheduling conflicts):
Avani Day Spa and Yoga Studio: Healing Sound Bath with Guided Meditation–Yoga instructor Rica Evangelio will lead you through a relaxing experience meant to calm the nervous system and clear the mind. Using gongs, crystal singing bowls, sacred medicine songs, drums, and chimes, this session heals all levels – body, mind and spirit. Please wear comfortable clothes. (Limit 10 per session)
Bath Bliss Gifts: Build a Terrarium (Generously underwritten by Quality Sound and Water)–Breathe life into your home or office with a beautiful new terrarium. Be prepared to get your hands dirty! (Limit 8 per session)
First Street Brewing Company: Kombucha Brewing and Tasting–Maybe you've been on a brewery tour, but have you ever seen kombucha made? Learn how and try some! Guests must be 21 and show ID to sample hard kombucha. (Limit 12 per session)
i AM Me: Closet Conundrums Personal Styling–Everyone has that one piece of clothing they love but can never figure out how to wear it. Let the folks at i AM Me help you style it! Guests should bring 1 item of clothing for help in styling. (Limit 8 per session)
Lemon & Co. Juicery: Juicing for Newbies–Learn all about the health benefits of juicing, how to get started at home, and sample different juices made at Lemon & Co. (Limit 10 per session)
Queen City Interiors: Cocktails and Charcuterie–Having company over and want to wow your guests? Jamey Hamburger, Owner of Odyssey, will demonstrate quick pickling for veggies and a cocktail infusion. Matti Kershner from Queen City Interiors will teach you how to build an epic charcuterie board using the pickled veggies and an assortment of goodies. (Limit 15 per session)
Rosa Maria's Wellness: A Transcendental Experience of Healing Energy with Crystals–Get a boost of positivity! Healing through quartz crystals is based on vibratory energy and quickly removes harmful emotions from the body, fostering feelings of self-confidence, love, creativity and inner peace. This activity will be held at The Lark. (Limit 3 per session)
What the Dickens?: Afternoon Tea with Caroline and Beth–Learn about the history and traditions of afternoon tea, including myths and facts about tea etiquette, and enjoy a traditional cream tea. (Limit 15 per session)
Childcare is available for the first 20 children registered! Must be ages 3 (potty trained) to 10.
COVID-19 Safety: The staff at enCourage Advocacy Center remains committed to the health and safety of our guests. We will make a determination on masks, social distancing, and other measures as the event approaches, in accordance with the risk level at that time and recommendations made by our local health department.